It has been a rough week or two here at my house. Thank goodness for my amazing family helping me out when I was sick.
Now that I am feeling better, I am playing catch up with everything. Right about now, I could really use a nice hot bath, with some relaxing aromatherapy. A massage afterwards wouldn't hurt either.
EdenFantasys.com
has a great selection of aromatherapy products. Check out their
candles
!
I really want to get my hands on this Little Afterglow Sampler pack by JimmyJane.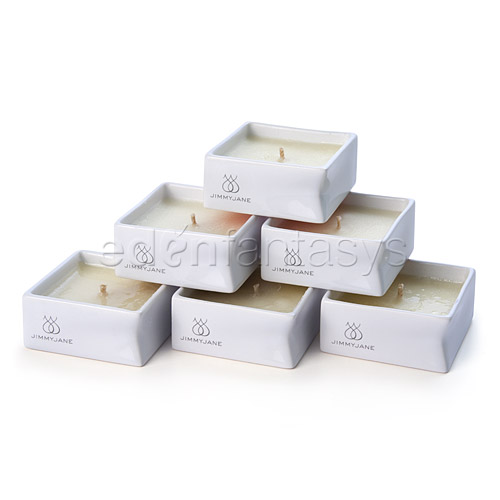 Six great aromatherapy massage candles. Sounds like the makings of a relaxing evening to me!

*Though the thoughts and words are my own, I will be provided with a gift card for sharing this post.