I just wanted to take a second to say that the customer service at EdenFantasys is awesome.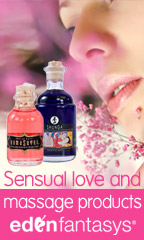 I had a gift card, so I placed an order for a
Kama Sutra gift box
. The box included a small bottle of massage oil. Unfortunately when the box arrived, I found that the oil had managed to open enough during shipping to leak out of the bottle. The entire set was covered in oil, and there was barely a drop left in the bottle. I was able to clean everything off, but I contacted them asking if there was a way to get a replacement for the oil or to make an exchange. The item happened to be out of stock/discontinued, and I had ordered with a promotional code that would have been subtracted from my order if I'd simply returned the kit.
EdenFantasys was quick to make the order right for me, by offering to send me a similarly priced item as a replacement for the Kama Sutra set. Even though I was fully expecting to, I didn't even have to go through the process of sending the other kit back. As it was discontinued they simply said not to worry about it, and shipped my new selection out via next day air.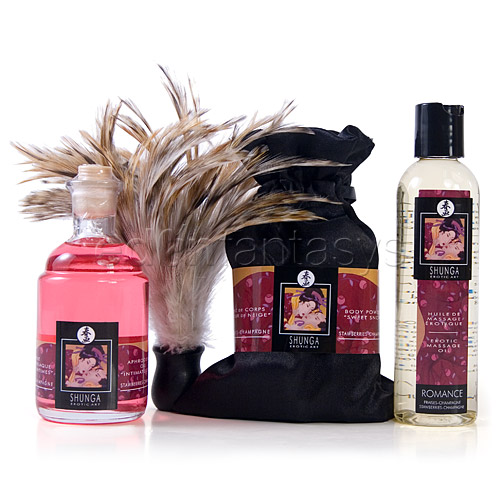 Shunga's Tenderness and Passion Collection.
Smells like Strawberries and Champagne!
I was very pleased that they made every effort to make sure I was happy with my order, and it makes me all the more likely to shop there again.

*I will be provided a gift card for writing this post, however my experiences with EdenFantasys are true, and I am free to write whatever I please.