This is a sponsored post, I am a Kmart Layaway blogger, though all opinions are my own.
I love to shop, and I have found some awesome deals at Kmart.  My absolute favorite is their toy clearance.  My mom lives a few minutes away from a Kmart, within walking distance actually, and she usually lets me know when they have their toys marked down.  I like to pick them up here and there throughout the year so that I'm ready for birthdays and holiday gifts.  I have scored some really great deals just by keeping an eye out. 
I love that they offer free layaway.  I know some other stores offer layaway for the holidays (Walmart comes to mind right now), but I feel better about using Kmart's layaway, since they always offer it.  I know they know what they're doing, and I don't have to shop within a window that the store sets for me.  I can shop when I want.  It's great for larger items too.  If I'm browsing and happent o see some "big" that I would like for our home, I can always put it on layaway.  I considered a kitchen table and chairs earlier this year before I ended up purchasing used and refinishing it.  I wanted a round table, black, pedestal table, but our local Kmart didn't have one in stock.  My plan was to put it on layaway.  I think I may end up purchasing some patio furniture before next Summer rolls around, and that can be expensive, so layway is awesome for that too.  I know a lot of people who do their Christmas and holiday shopping early and put it all on layaway so by Christmas, they're done and it's a lot less stressful. 
Right now, actually, it started on September 9th, you can even win your layaway for free with Kmart's Big Layaway Giveaway!  Every week, through 11/17/12,  there is one layaway giveaway per store.  Way to kick off the season of giving, Kmart!  I might have to do some shopping this weekend...  :o) 
I was actually just browsing patio sets online.  Which do you like best?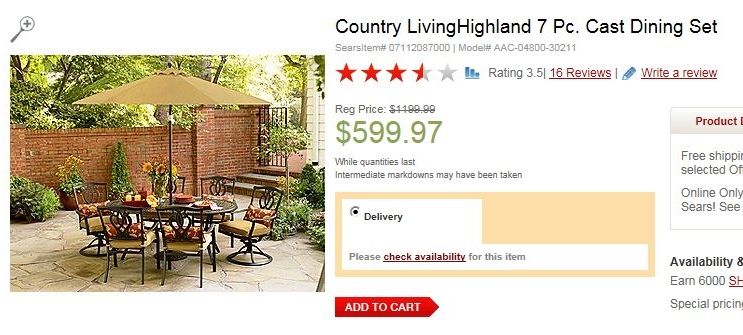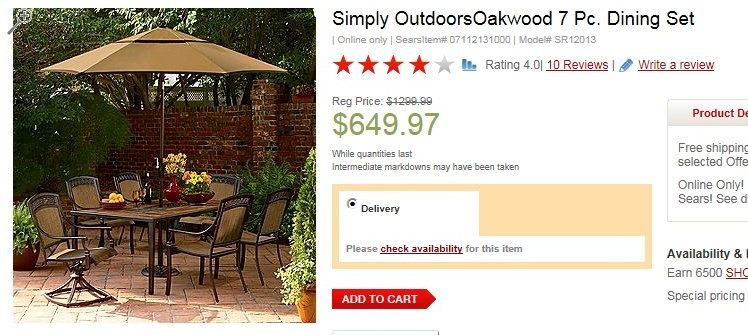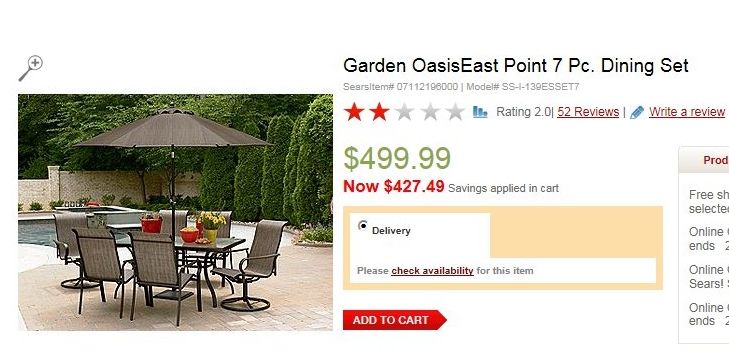 Such great prices!!