Congratulations to
EdenFantasys
for their recent win of the "O" Award for
Outstanding Online Retailer
! What an amazing accomplishment for them! Out of all of the websites out there that could have been up for this award.
I have to say, that I am not at all surprised that they won this award. Every single experience I have had with EdenFantasys thus far has been positive. They have a fantastic selection and they are always getting new items in stock, and the website is just so user friendly. From reading through the forums, it seems they really take the customers' and communities opinions and thoughts into consideration to make the EdenFantasys user experience a great one.
They really stand out with all of the features the website offers. Personally, I love reading through the forums and checking out product reviews. Lately, I have been loving their
lingerie
selection. As I mentioned already, they are always adding new items and I have quite a few things on my wish list. The forums and reviews are especially helpful for lingerie purchases. I can just do a search on the forum to see if anyone had anything to say about the item I'm looking at, or read the reviews to see if sizing is accurate or if the particular piece has any flaws that might make it not worthwhile to me, or just confirm how awesome something is so I know to keep it on my "to buy" list.
To celebrate their win, EdenFantasys is currently offering 20% off your next order with code WINNER! This code expires July 21, 2011.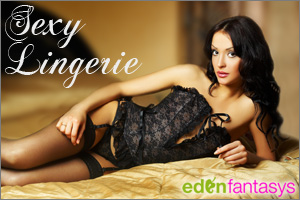 *I received one or more of the products mentioned above for the purposes of this review through the above mentioned company or representing PR agency. In the event of a giveaway, the prize is shipped by the sponsor and I hold no responsibility. Thank you for reading!