I'm so excited that it's October! It's my FAVORITE month of the whole year! The colder weather starts rolling in, pumpkins, mums, haybales and all that fun stuff starts popping up everywhere, my birthday (which, as I get older, isn't really a big deal, but still, fun!), and yes, Halloween! YAY for October!
I've almost got everything I need for Halloween here, well, aside from candy for the trick or treaters. I have costumes for the kids, a costume for my hubby, and I'm almost done with my own costume...just need a few more finishing touches. We're all going to be pirates this year.

Believe it or not, I actually got my costume from an "adult" website! It's sexy, but not at all too revealing. I'm thinking of topping it off with a corset too (and EdenFantasys has a great selection to choose from! Not sure if I want one that's red, or black...hmm... I'd better make up my mind soon!), I think it would really add to the wow factor. I showed you a few costumes that
EdenFantasys
carries a couple weeks ago, and I thought in the spirit of Halloween and my favorite month of the year, I'd share a few more. Feel free to share your favorites in the comments, and let me know what you're going to be for Halloween this year, I'd love to hear! :o)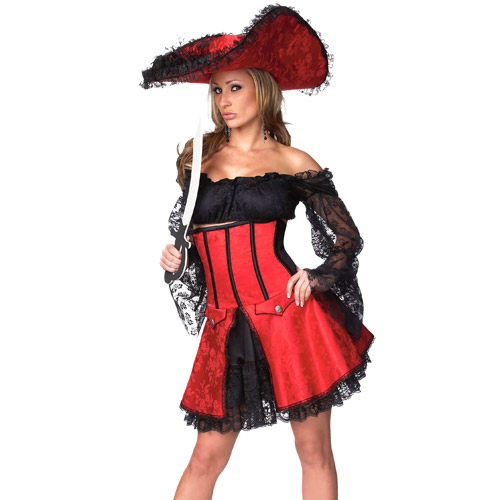 This
Pirate Wench
costume by Coquette is only $49.99, and comes with a crop top, a brocade and lace dress with back zipper closure, a hat and a sword. All you'd need is a cute pair of shoes! Personally I'd prefer a longer skirt, which is why I didn't purchase this one, but I still think this is SO cute!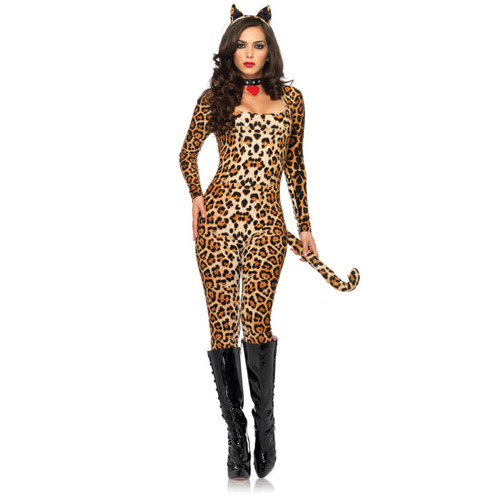 Here is the
Cougar Catsuit
by Leg Avenue. Head to toe coverage here! For $49.99 you get the catsuit, a headband featuring kitty cat ears, a spiked collar with a heart charm, and a tail.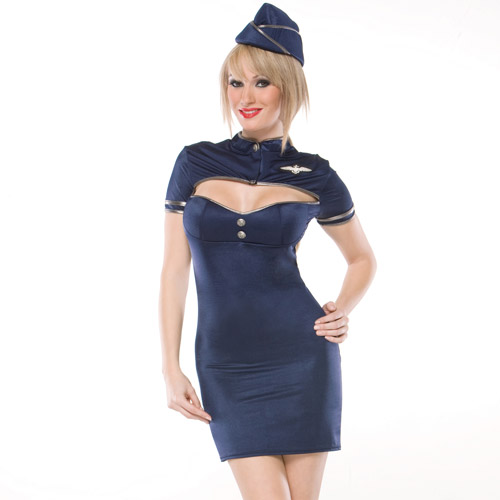 How cute is this
Retro Stewardess
costume? (Which reminds me I keep forgetting to watch that new series, PanAm? I heard about it, but we don't have DVR, and I keep forgetting to check for when it's on) This one is by Coquette (love them!), and it's only $38.99 for the dress and the cap. I love retro inspired looks.

*I received one or more of the products mentioned above for the purposes of this review through the above mentioned company or representing PR agency. In the event of a giveaway, the prize is shipped by the sponsor and I hold no responsibility. Thank you for reading!